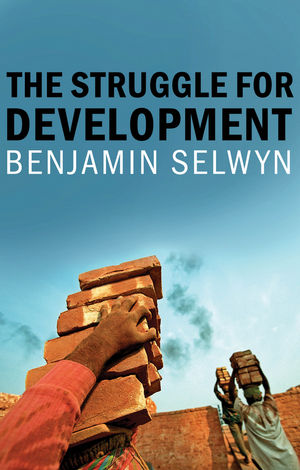 This post is adapted from the preface for the newly published Turkish edition of The Struggle for Development, first published in 2017. The original edition aimed to root development thinking and practice in the analysis of class relations, and intellectual and political support for labouring class struggles. Turkey is experiencing numerous social struggles that illuminate the relevance of the arguments in this book. It is my hope that this book contributes to illuminating the social, developmental, value of these struggles.
Collective struggles by labouring class communities – in and beyond the workplace – have the capacity to generate real human developmental gains for these communities. Consequently, these struggles and the labouring classes that pursue them, should be considered as developmental.
The majority of development thinking across the political spectrum – whether theoretically or policy focussed – tends to downplay labouring classes, their struggles and the gains they generate. Rather, such struggles are usually ignored or are portrayed as obstacles to development, because they do not adhere to dominant capitalist notions of development.
Capitalist notions and strategies of development take many forms, and can be thought of as existing along a spectrum – from more market-led/neoliberal, to more state-directed forms. In this book I argue that, despite notable differences, these forms of development represent varieties of capital-centred development. Here capital accumulation is prioritised as the basis of economic and human development. As I show in this book, both market led and state led forms of development are based upon the assumption that labouring classes represent an objective input into the development process, rather than a subjective agent of development. This assumption legitimates labour exploitation and repression for the greater 'good' of capital accumulation.
Read More »